Yang Junri, Chairman of National Defense Posts and Telecommunications Trade Union, visited Huada Trade Union
Time:2018-04-16
View:16247
Onthe afternoon of April 8, 2018, Mr. Yang Junri, member of the 13thNational Committee of CPPCC and Chairman of National Defense Posts andTelecommunications Trade Union, visited the trade union of Huada SemiconductorCo., Ltd. Accompanying officials included Lu Qi, Deputy Inspector of the PartyCommittee of Shanghai Municipal Commission Of Economy and Informatization and Directorof the Trade Union of Shanghai Municipal Commission of Economy andInformatization and other leaders. Deputy Secretary of the Party Committee andSecretary of the Disciplinary Committee of Huada Semiconductor Ma Xinfen, DeputyGeneral Manager and Chairman of the Trade Union Ma Yuchuan, subordinate staff,as well as Lu Ning, head person of Shanghai Belling Party Committee andChairman of Shanghai Belling Trade Union, attended the meeting.

YangJunri listened to reports about the operation and development situation ofHuada Semiconductor and its trade union work, visited the exhibition hall andtesting workshops of Shanghai Belling.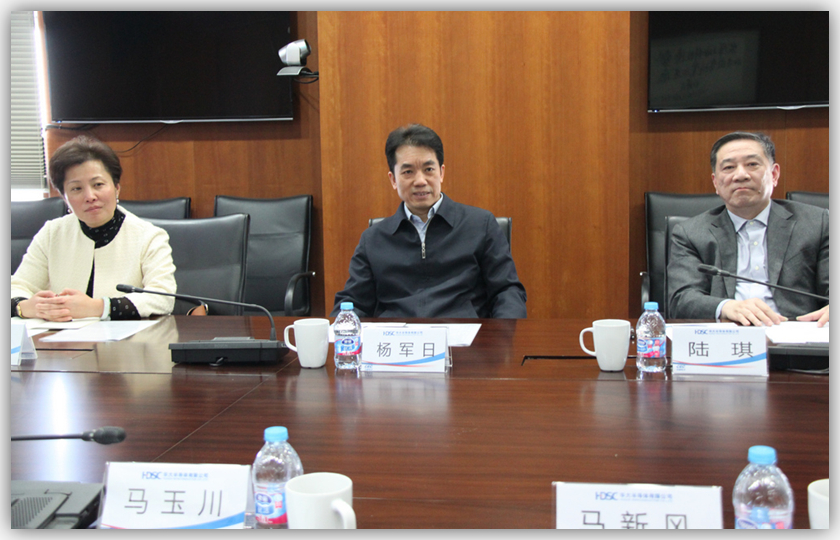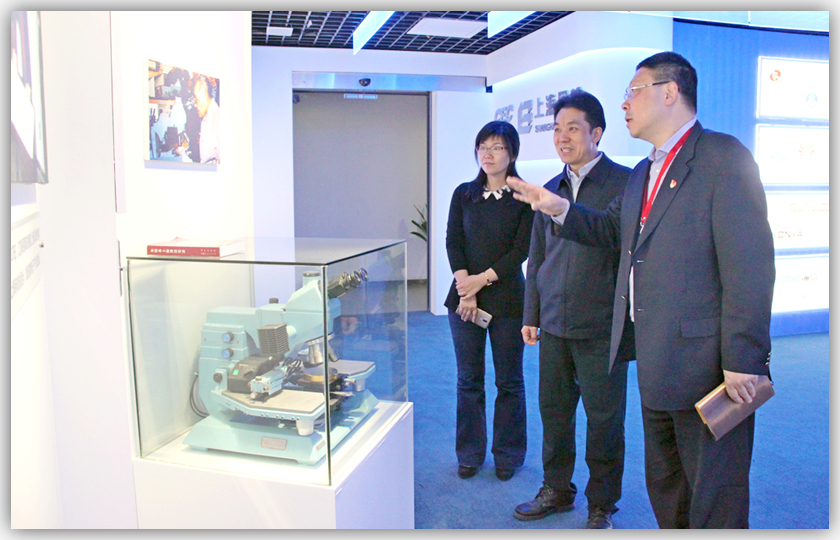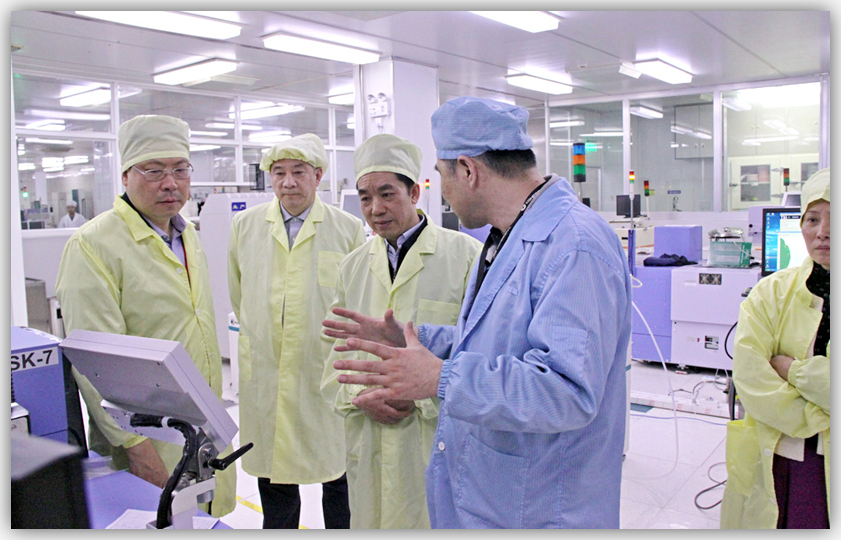 ChairmanYang fully recognized the achievements made by Huada Semiconductor since itsestablishment and provided guidance on the trade union work. He said that tradeunions are the soft power of enterprises and that besides retaining talents withpromising career prospects, enterprises must also retain talents with corporatespirit and culture. According to him, trade union organizations must constantlyimprove staff's cultural and ethical standards, plan theme activities to makecorporate culture part of employees' life and motivate them to stay positiveand progressive. Efforts must be made to stimulate staff innovation andenthusiasm and promote the better development of enterprises. He furtherpointed out the key tasks of trade unions in the next phase: Firstly,thoroughly study and implement the spirit of the 19th CPC National Congress andXi Jinping Thought on Socialism with Chinese Characteristics for a New Era, firmlycarry out the theme education of "remain true to our original aspiration andkeep our mission firmly in mind", enhance political education for employees andensure the correct direction of the trade union work in the new era. Secondly, strengthenand enhance industrial worker reform and innovation to build an educated, skilled,and innovative workforce. Thirdly, further perfect the democratic managementsystem with workers' congress as the basic form. Fourthly, effectivelysafeguard and protect the legitimate rights and interests of employees andensure that employees and enterprises share the development results.
ChairmanYang also had a cordial conversation with 4 needy employees of Huada andBelling, asking about their practical difficulties and bringing them the care fromthe CPC and the trade union. He encouraged everyone to strengthen confidence toovercome difficulties of the moment, making employees feel that trade unionsare "family members" that they can trust and rely on.