Technology
Technology and support
Shanghai Belling Passes Management System Certification
Time:2017-01-01
View:7378
We follow a quality policy that involves all employees in quality management andthat is committed to controlling and constantly improving the entire process ofproduct production, providing clients with "zero defect" products and servicesand achieving excellence in quality and operation, and creating value forclients. We have always stayed true to the goal of inspiring a wonderful lifewith IC and adhered to the business philosophy of "innovation and dedication,customer-orientation, teamwork, honesty and integrity, and people-orientation".Weestablished a quality assurance system according to criteria of the ISO9001:2015 Standard, passed the audit of Bureau Veritas and obtained the ISO9001:2015international quality system certificate.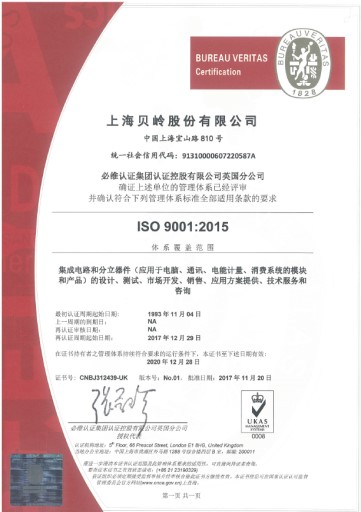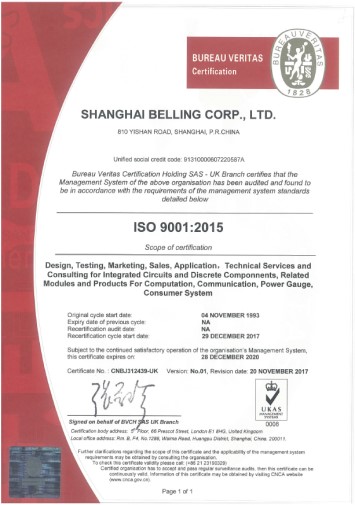 Major milestones in management system certification
1993: Became the first Chinese companyin the industry that passed ISO9001 certification.
2004: Passed ISO14001 environmentalmanagement system certification
2006: The smoke detector IC passed ULsafety certification
2006: Passed the greencertification-the passport to the international market and started to supplychips that meet the EU RoHS standards
2010: Passed the greencertification-the passport to the international market and started to supplychips that meet the EC REACHRegulation
2015: Passed the greencertification and started to supply chips that meet the EU RoHS 2.0 standards
2017: Total quality management,quality management system upgraded to 2015 edition
2018: Environment management systemupgraded to 2015 edition